Proud Seahorse Deer Skeleton Acrylic Painting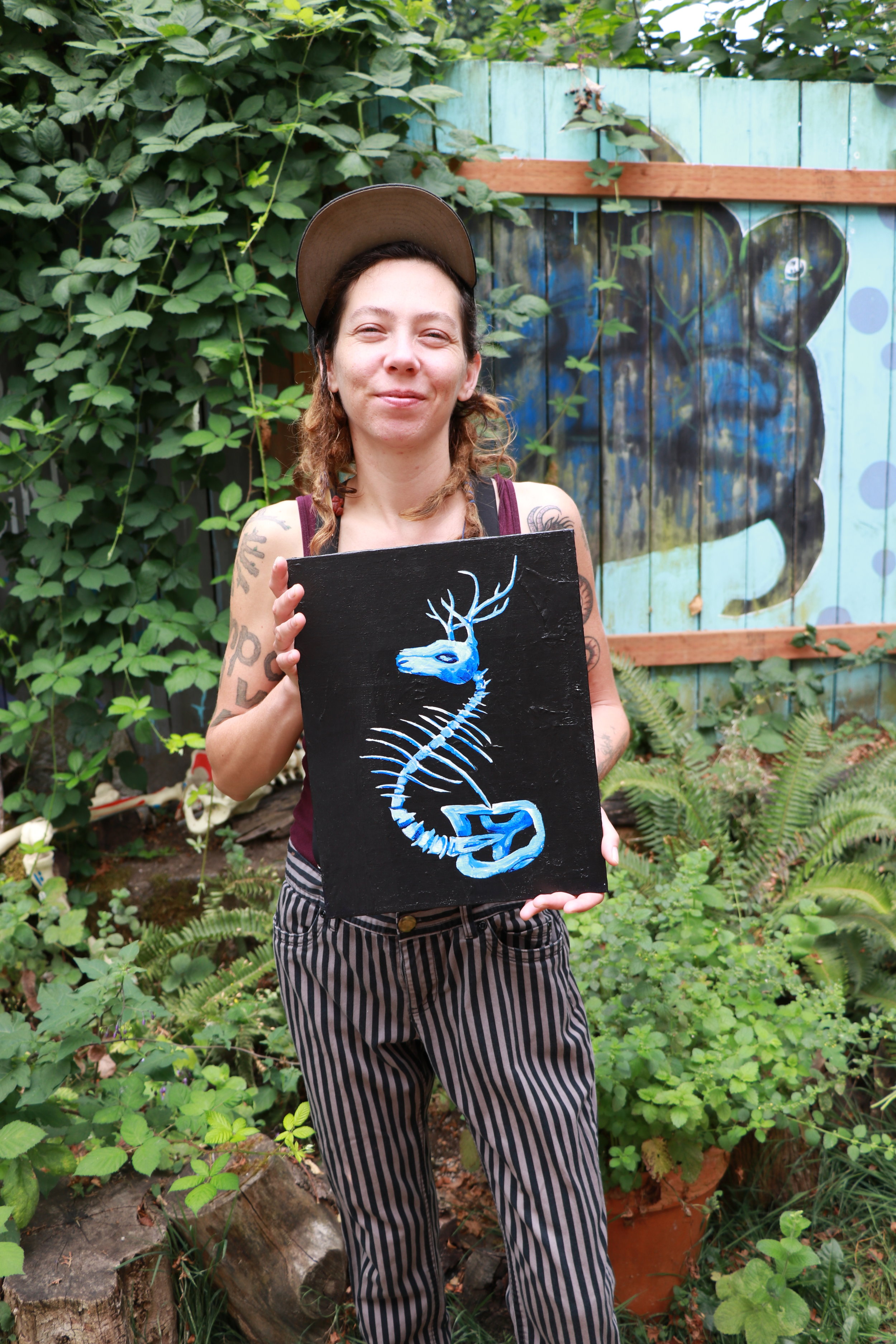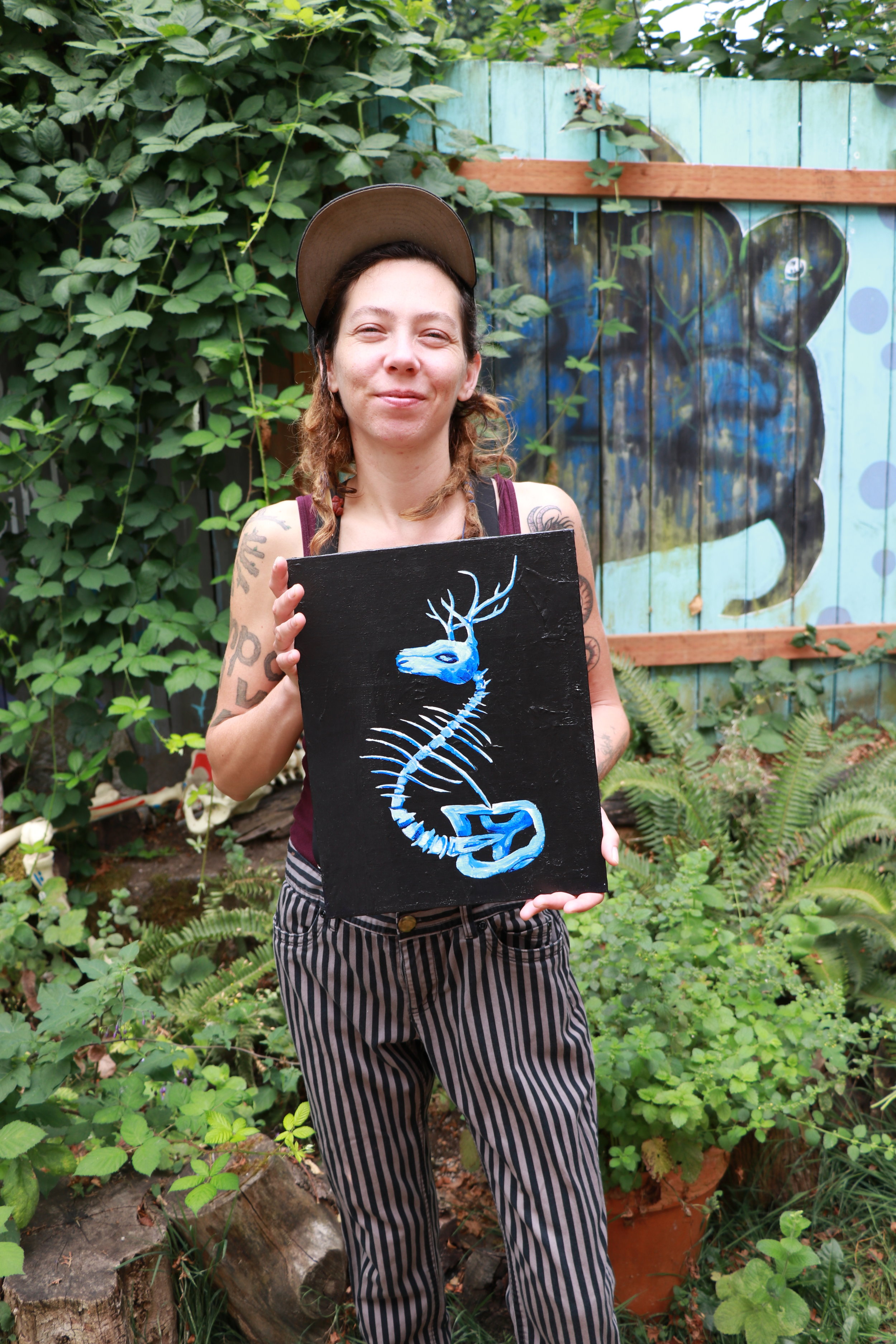 Proud Seahorse Deer Skeleton Acrylic Painting
Proud Seahorse Deer Skeleton Acrylic Painting.
Original acrylic painting sketch on 14"x 11" inch canvas board.
Unframed.
Proud Seahorse Deer Skeleton is a well textured acrylic painting using monochromatic color choices and the happiest of bones. Bones feel like useful mementos, magic charms, joyful narratives to me. I love bones and the ways they lend their personality to things, past the moment when spirit leaves. I see bones everywhere and I quite enjoy interacting with death, rebirth and fresh beginnings.
We are, all of us, headed towards nothingness. Our legacy, what ever it is, will eventually crumble away, the same way our bones do. I love this. This makes me feel safe and playful. Every one of us dies. That- is the nature of things.
How many of us truly live though?