Home: Our Deer Wish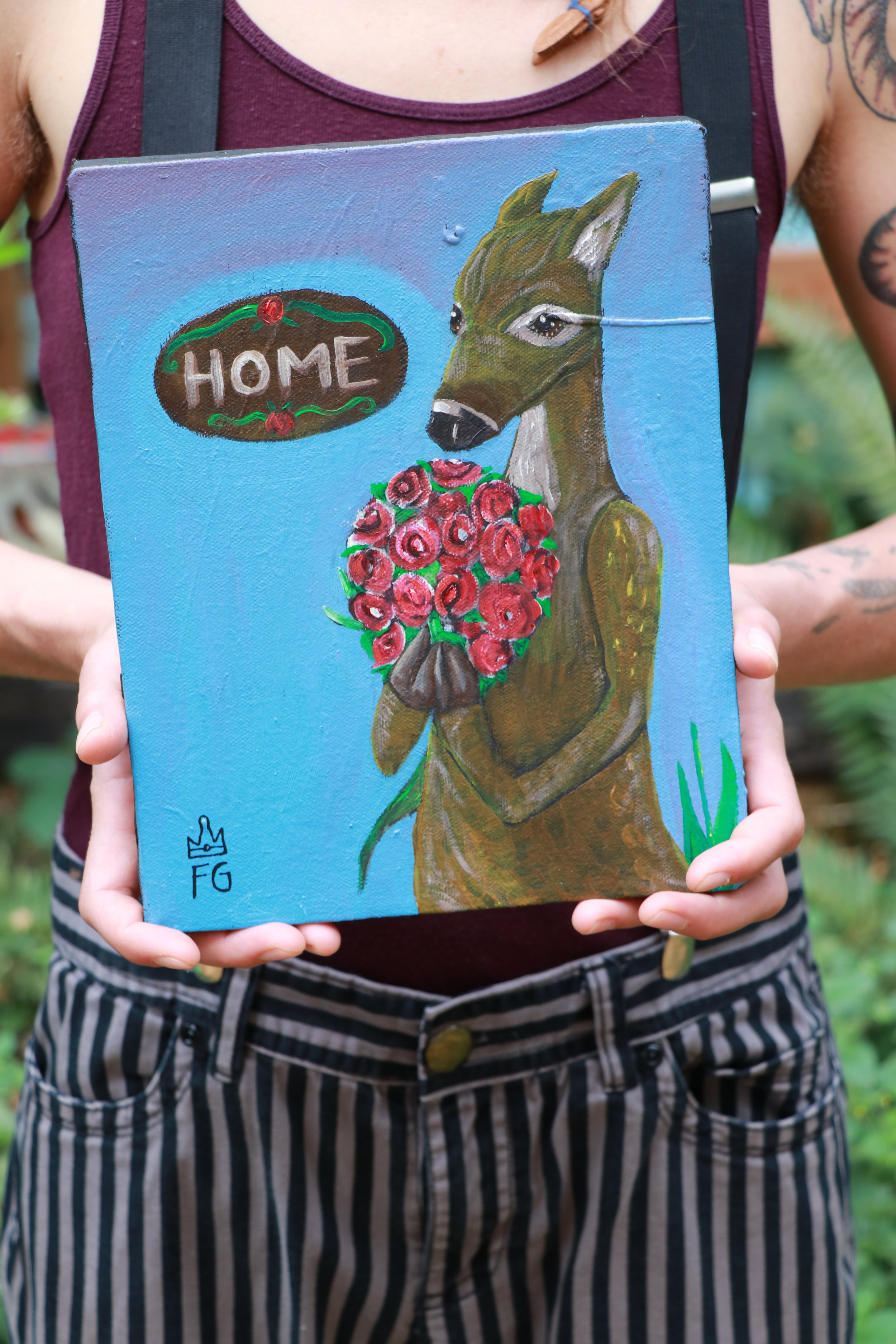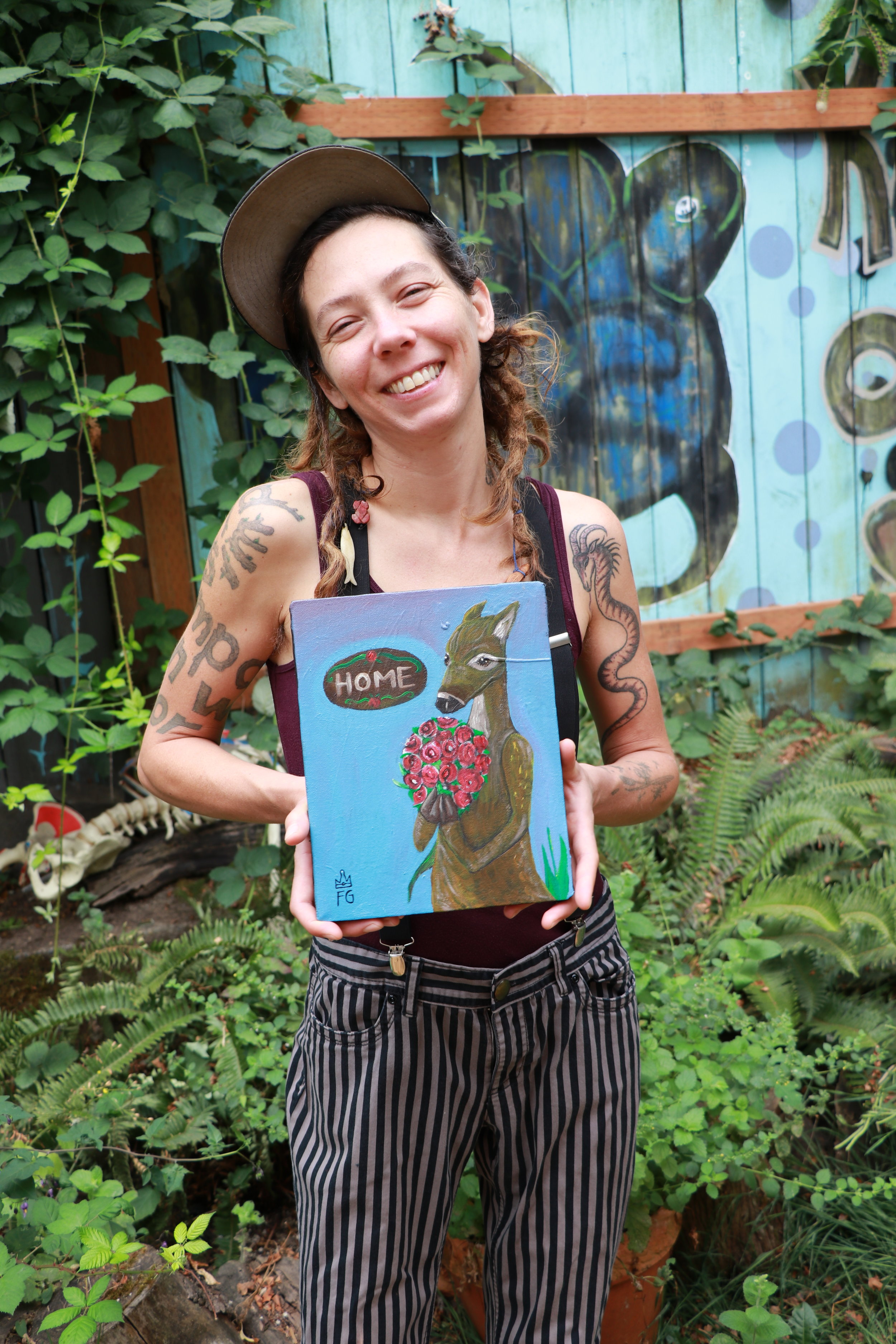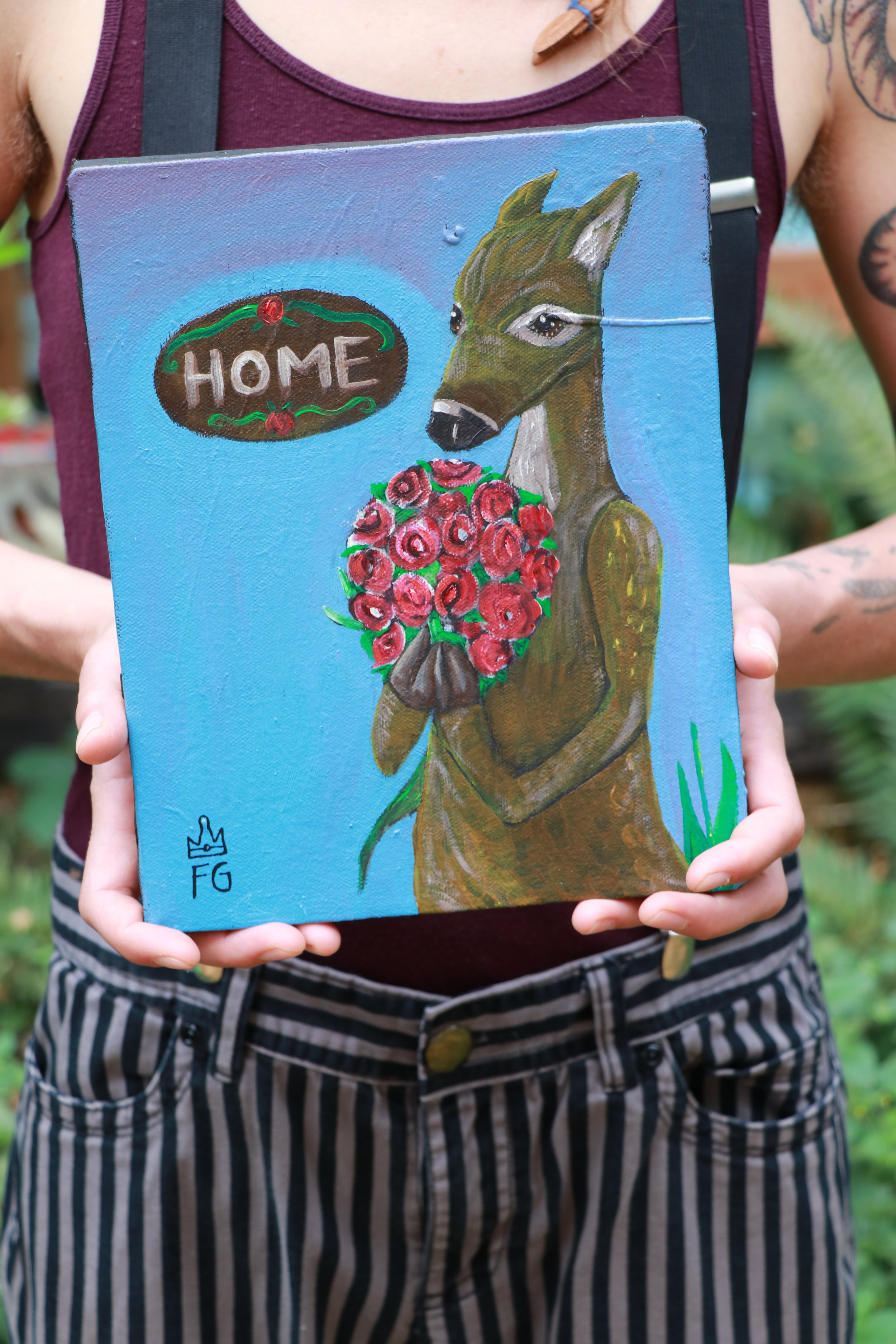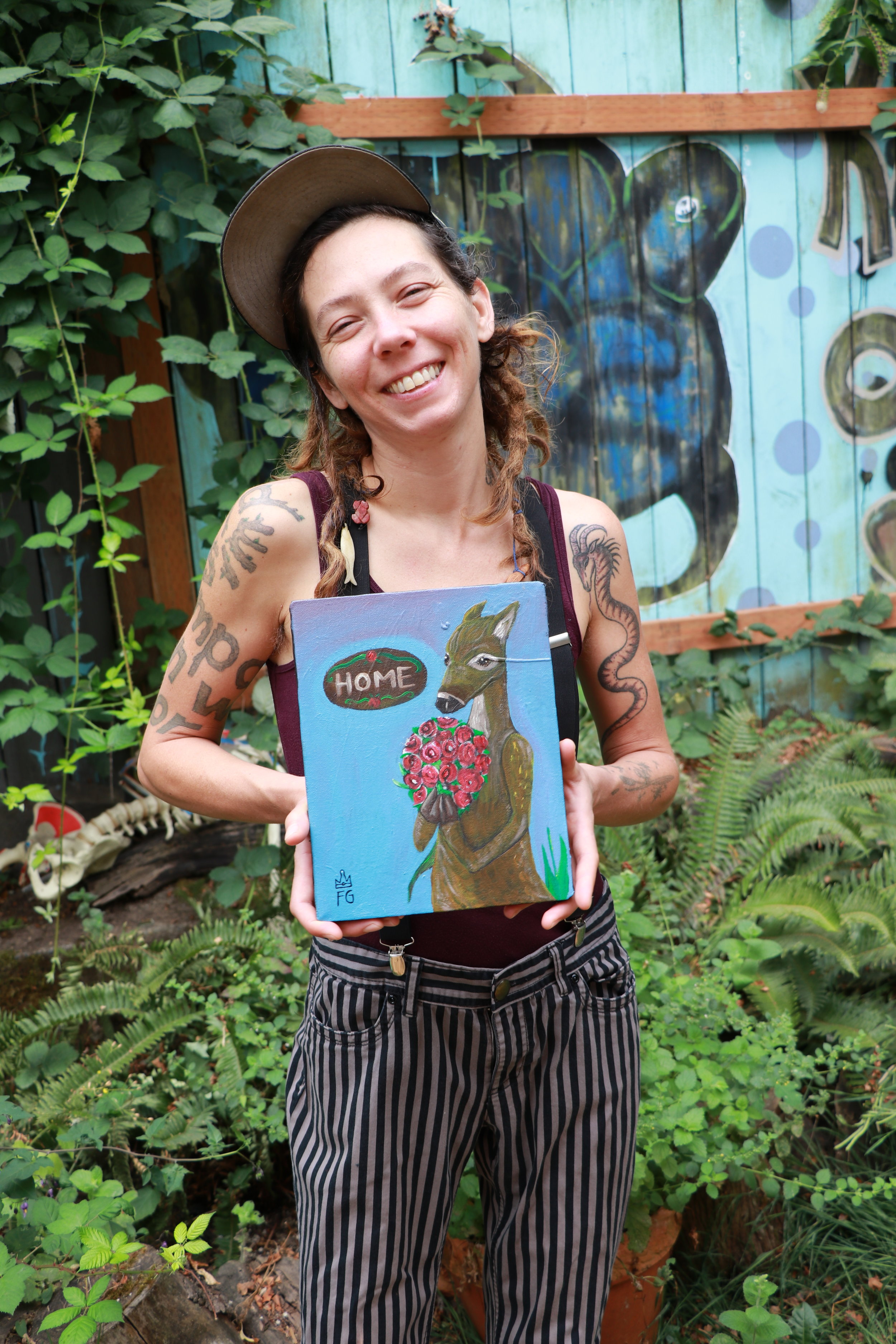 Home: Our Deer Wish
Home: Our Deer Wish.
Original Oil Painting by FinnGravesArt on 8x10" Stretched Canvas.
Home: Our Deer Wish is about the search for home. Home is in our feet, our trinkets, our small items we carry. When I was younger, I read the book: "The Things They Carried" all about soldiers and how they carried home in the items in their knapsack. I'm a material creature. I like to touch, hold, feel and draw the items in my home. Often pieces or knickknacks will find their way into my art- thus creating deep symbology for my queer witchy self.
What is home for you? Where is your home? What items, spaces and feelings make up home for yourself?